Due to this Puzzle being crafted as a limited edition or run, it is no longer available for sale. Regrettably we do not think it will be back in stock. Please view our other hard to find puzzles on our Karakuri Trick Box Page.

Beautiful Bird Zougan on lid, Mawariyabane pattern on sides and engraved back of box.

Comes in gift box with color opening instructions!!

Measures* 4.72 x 3.15 x 2.17 inches
Secret Compartment measures * 2.88 x 2.4 x 1.25 inches

High quality Katsura wood is used. Excellent finish!

Stamped hanko by Goto-san
Gallery
Description
About the Artist Yoshikazu Goto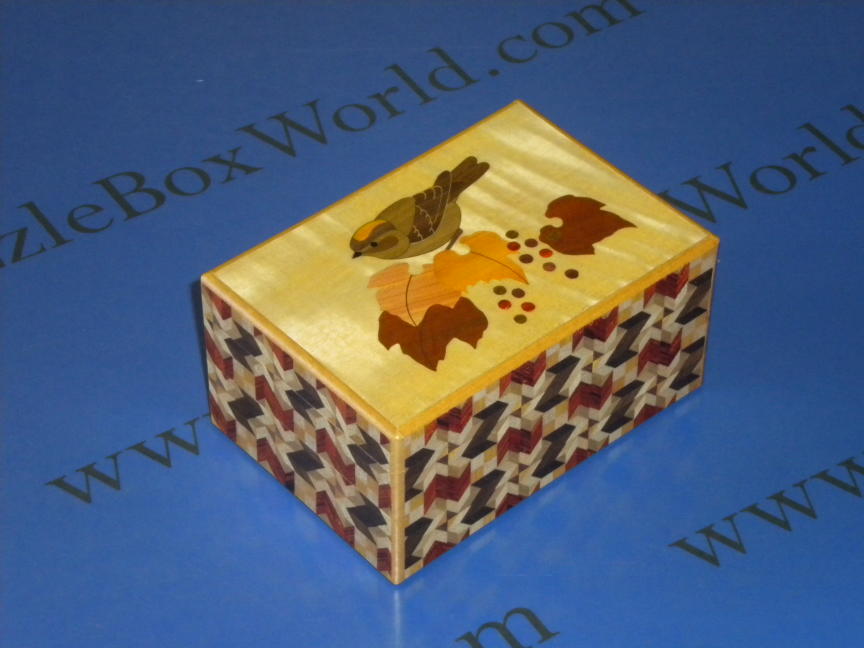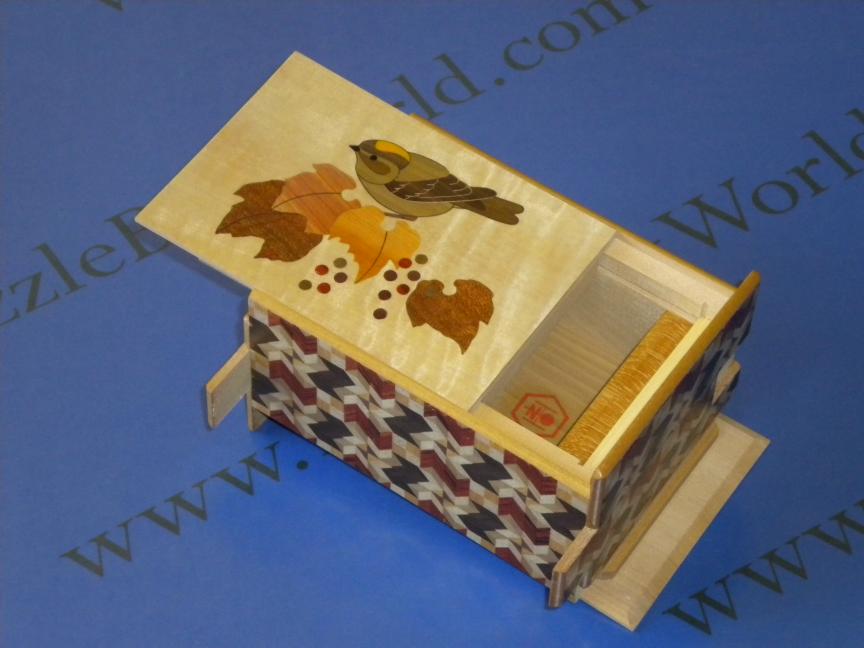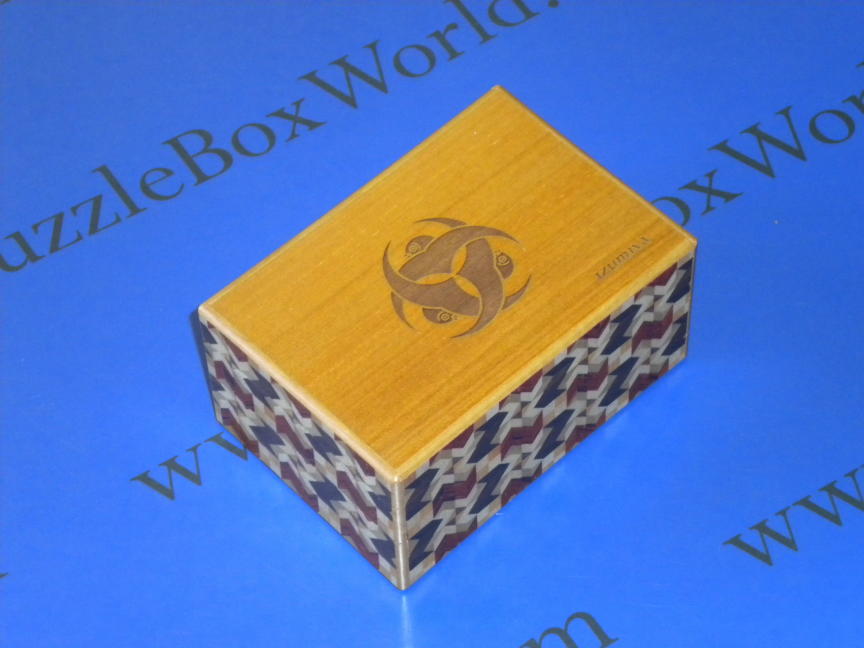 Due to this Puzzle being crafted as a limited edition or run, it is no longer available for sale. Regrettably we do not think it will be back in stock. Please view our other hard to find puzzles on our Karakuri Trick Box Page.

Beautiful Bird Zougan on lid, Mawariyabane pattern on sides and engraved back of box.

Comes in gift box with color opening instructions!!

Measures* 4.72 x 3.15 x 2.17 inches
Secret Compartment measures * 2.88 x 2.4 x 1.25 inches

High quality Katsura wood is used. Excellent finish!

Stamped hanko by Goto-san
Mr. Yoshikazu Goto was born in Hakone, Japan in 1935 and is presently living in Odawara, Japan.  He is a descendant of Kakjirou Goto whom was credited as being named an expert of Hakone-zaiku.  He is a fourth generation master craftsman and has studied the art of puzzle box building under his Grandfather (Hamakichi Goto) and his Father (Tosirou Goto).  
He is known as selecting only the finest woods and materials to create the best examples of Japanese Puzzles Boxes (Himitsu Bako) today.
Yoshikazu has also studied with the famous Mr. Ninomiya.  In 1998, he won the Hakone Odawara Woodworking Crafts competition in 1998.  He is a Marimo Craft Representative.
An Example of Yoshikazu Goto's Hanko
Check out the Limited Edition Page where some of Goto's Utamaro Boxes are profiled!!